1. Visit the group page.
If you're new to lino, click 'Create an account' button. If you've had an account, click 'Login' button.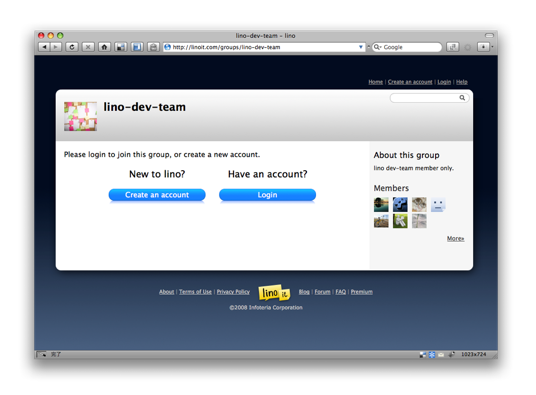 2. Register a new user, or login.
User registration form.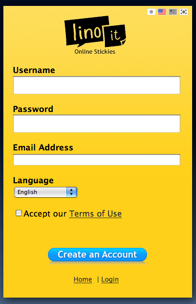 Username:
Input your username.
Password:
Input your password.
Email Address:
Input your Email address. If you mistype your Email address, we cannot reissue your username and password. Please make sure your Email address is correct.
Accept our Terms of Use and click 'Create an Account' button.
3. Join the group.
Click 'Join this group' and you'll apply to join the group.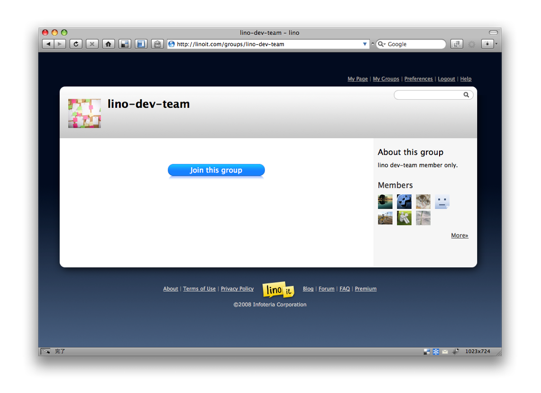 Once the group administrators accept your application, you can see the group canvases.